We want to Help 100 people get in the Best Shape of Their Lives…
You will get a FREE Consultation with a Tailor-Made Fitness Program and One Week of Personal Training.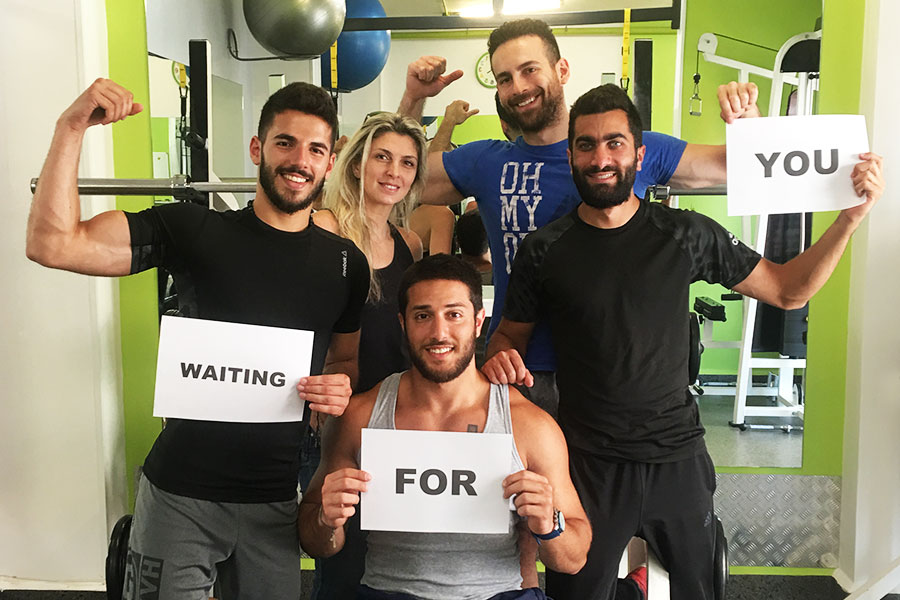 Since Changing Lives is our passion we decided to Help Another 100 People in 2017.
How does it work?
Scroll Down & Click on the button "Join The Mission 100" below to fill the form.
After receiving your message, one of our team members will get in touch to set a meeting and offer you:
Consultation with a Fitness Assessment:
Including your Body Composition, Measurements, "Before" photos, Functional Movement Screening "FMS",
Strength Test, Flexibility Test and Core Muscles Test. ($30 Value)
ONE Week of Private Training Sessions:
Professional Coaching at our gym "Healthy Lifestyle" to explain your program in details
and make sure you're doing your exercises safely in a good form. ($100 Value)
A Free Customized Workout Design.
Cutting Edge Program Design tailored to your Fitness Level, Previous Health Conditions and Needs. ($150 Value)
Mission 100 in the Media (watch this short video)
This program is NOT FOR ANYONE. It is not for:
People under the age of 18
People not living in Lebanon
People who won't commit to their workouts
People always looking for quick fixes.
You have to understand that fitness is a long journey that you should enjoy every step of it.
Now if you think your profile matches our criteria, click the button below to get your FREE $280 GIFT: