Get Your Beachbody Ready In 21 Just Days
In 3 short weeks you'll be on your way to an amazing summer body with this slim down challenge!
We'll supply you with new private training sessions, diet plans, and daily support & motivation.
Introducing Our 21 Day Challenge…
Let me make it very clear – THIS IS NOT A JOKE!
When you workout with us and follow our nutritional guidelines
you will lose those unwanted CM long before the ball drops…
Heck, we've seen people drop a size in less than 2 weeks just doing our regular program!
Those who stick with us lose 2, 3, 4, or even more sizes!!
Check out these Amazing Transformations from our previous Challenges: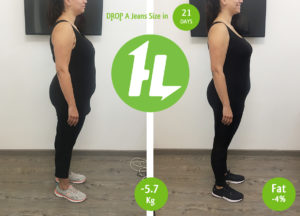 Bouchra
To anyone afraid of starting a new fitness routine, just like I always felt before joining Healthy Lifestyle, I tell you…
This is the best life investment you can ever make!
You're in safe hands at Healthy Lifestyle.
The coaches are very friendly and professional and they will make sure you enjoy each workout while pushing you gently out of your comfort zone.
The 21 Day Challenge is your one-way ticket to your Fitness Success & Transformation.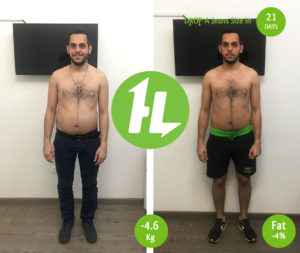 Jad Assaf
I am 27 years old. I work as a sales executive for an engineering & contracting firm. I am not an active person usually, but that was before I joined Healthy Lifestyle.
Coach Fares & Coach Yves with the help of Remy Samaha really changed my life. I want to thank them for the push and motivation they gave me.
I decided to join the 21 days challenge to start a new lifestyle, a healthy lifestyle, to break my bad habits and become a new person.
And it was honestly my best experience ever. Truly amazing work and transformation.
In 21 days I was able to:
Lose the weight I was struggling to remove before.
Learn how to eat healthy instead of dieting.
Enjoy exercising and make it as a positive habit.

To anyone looking to start their fitness journey, Take Action & Join this 21 Day Challenge.
You Can Do It… With Healthy Lifestyle, nothing is impossible!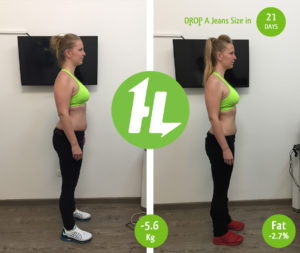 Noemi Boroka
I am Noemi, a musician and fitness addict the same time.
After childhood I was barely moving my body, I was pretty chubby. Then something has changed, I started working out in gym and home, on and off, tried several kind of diets but ended up 16 kg heavier than my lowest.
This is when I decided to join the "21 Day New Year New You" challenge at Healthy Lifestyle.
I was hesitant and scared first…
But now here I am, I lost 5.6 kg in just 3 weeks yeyyyy
I loved Healthy Lifestyle training concept. Coaches are very friendly, they seriously take care of each of their members. "Happy fit family" just fits perfectly 😊😊

My 3 biggest achievements were:
– to take the first step when the light is not visible at the end of the tunnel but have faith that it's there
– I am able to keep healthy after a cheat meal (before when I ate something unhealthy I thought I messed up, "it's anyway, if I ate this then I will eat everything possible". After this was no way to stop…)
– I quit smoking and started running daily 5 km (I hated running before)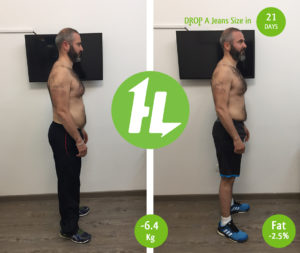 Bernard Abi Saab
It was an outstanding experience. In 3 weeks only I was able to achieve results I just dreamed of before!
I recommend the 21 Day Challenge at Healthy Lifestyle to anyone looking for a quick boost to initiate his fitness journey.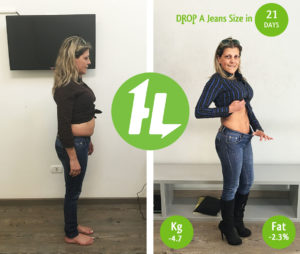 Nadine Boustany
The change you can see in the picture is more than skin depth.
I have learned to love myself and my health more than food and this translated into better physical and mental health.
Thank you Fares, Eliane, Remy and each member of the team, I couldn't have done it without your support and motivation.
This is a life changing experience.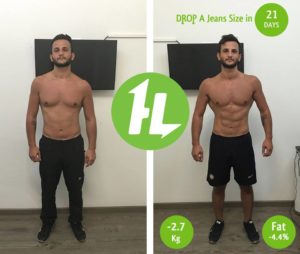 Mouchegh Bezdiguian
Once you start to see the results, It becomes an addiction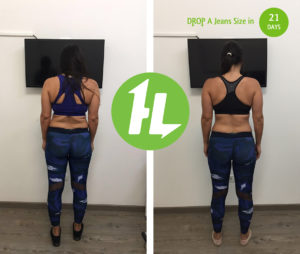 Jessica Barcham
As a 26 years old girl who love fatty unhealthy food, I was tired of the yoyo diets and unbalanced sports program. When I was searching for a new solution for my fat loss, I met a friend who had joined the previous challenge and noticed her incredible change so I though why not give it a chance, knowing that I've gained lots of kilos lately.
After the first week only, I found outstanding results!
The atmosphere at Healthy Lifestyle is like no other. You feel the love, commitment, hard work and support. It never felt like "Oh shit, I must go to the gym and train today". In fact I felt like I am visiting my friends who will always meet me cheerfully and help me achieve my goals.
Now I feel lighter all the time, stronger and energetic.
Healthy Lifestyle taught me how to balance my meals and keep fitness a priority in my life. (btw I have a new addiction now, Fares' Post Workout Smoothies lol)

To anyone like me who needs a radical change, I recommend that you start today. Take action fast, the results are worth it. The team is highly professional so you're in safe hand. Work for a better healthy you 🙂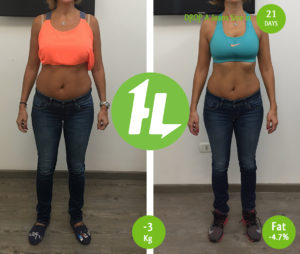 Nadine
For the past three years I have been really struggling to keep my weight stable without gaining fat. But it wasn't working!!!
Although I changed my eating habits and became much healthier but still I couldn't stop those kilos from coming. That is why I decided to enter the challenge.
Since the first day I started, I felt great, healthy, light, strong and super energetic.
What I really loved about the challenge is that it helped me achieve the weight loss I was aiming for and I feel so proud I did it. It also helped me experience the great feeling after challenging yourself during workout. It also helped me realize how important it is to have a personal coach who can motivate you to stretch your limits.
I advise anyone taking the challenge to really approach it with a good attitude, implement what is given word for word (especially the food), fully commit it then watch the results.
The first three days are quite tough with the low caloric intake, but your body immediately adjusts and you notice that you never really needed all those calories you were consuming before.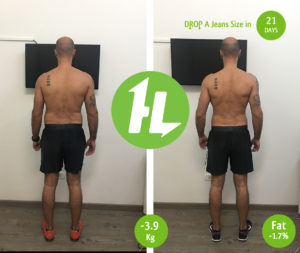 Gilbert
As a 31 years old man working behind a desk who goes to the gym regularly, I decided to join the challenge to experience something new.
The great atmosphere at Healthy Lifestyle, all the new techniques and the new-of-a-kind fat loss program create a whole new perspective.
Now I am more disciplined in the way I train, the way I eat and I feel much more comfortable in my skin after losing many KG of fat.
My advice to anyone looking for a Boost in Fat Loss is to Stop Wishing and enroll in the 21 Days Challenge.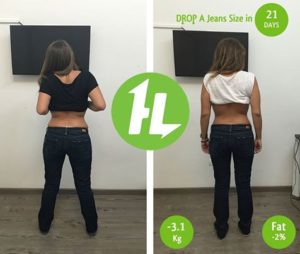 L. S.
Best experience ever! I have never experienced such a noticeable change to my body in such a short period of time!

Thank you Eliane, Fares & Remy 🙂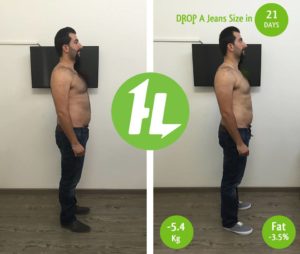 Georges
Unbelievable results in a very short time.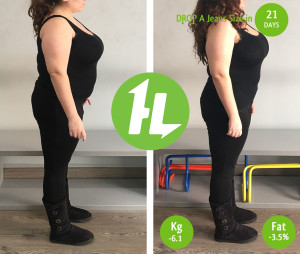 "Christelle"
After getting married and giving birth I had gained about 30kgs. At first i thought no big deal ill lose them easily and ill start tomorrow and tomorrow never came. All I wanted to do was sleep, I lacked energy, lacked motivation and all I did was feel sorry for myself and eat more, i was in a vicious cycle.
Till the day I saw the ad of the 21 days challenge on Fb and decided this was it I have to change my life. What excited me was the constant motivation and monitoring that we're gonna get in this support group. I knew that all by myself at the beginning of this long journey I may be tempted and risk falling back into my bad habits. I joined and I began to notice from the first week the improvement in my health: I no longer sleep a lot nor feel tired during the day, I even began to have urges to exercise.
By the end of this challenge I no longer resisted the sweets because I wasn't supposed to eat it but simply because I didn't want to anymore. I still have a long road ahead of me and thank you from the bottom of my heart to our lovely coaches who without them I would have still be in bed by now. Yes I can and yes I will!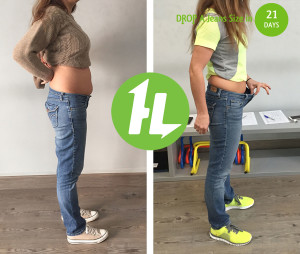 "Rita"
The "21 Days Drop a Jeans Size Challenge" is an excellent way to be on the right track to start a Healthy Lifestyle.
Great coaches, dedicated and professional. There is plenty of positive vibes in the club. I advise everyone to try it.
"Rouba Zebian"
Fares, Eliane & Remy you guys rocked our holidays!
Joining the 21 days challenge to drop size was the best investment ever before the holidays!
Thank you for the effort you put in making the best of us in 3 weeks I really appreciate the fact that you were haunting us during the 3 weeks at home, at work, in our outings just to make sure that were not cheating 🙂
Although training was exhaustively amazing, but seriously you keeping up with us throughout the period made the whole difference!
You put me on the right track again! I feel Awesome!
Thank you for being warm and attentive, I really felt at home! Love loads!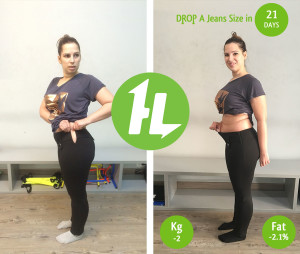 "Sarah Moussa"
At a stage of my life I let myself go and gained around 9 kg in an average of 4 months which made me lose a lot of confidence and of course it affected my health in a way.
So I read about the 21 days challenge and decided this is where I will start my healthy and fit journey.
It was very hard at the start because I lacked the energy and strength but it got better and easier along the way and I looked forward for the next class every week because at the end of it, it made me feel GREAT!
The challenge was to lose one size jeans and when I saw that I achieved that result at the end of the program, I was so happy of course and it gave me a bigger dedication to never stop here and continue my healthy and fit journey and make it part of life for ever.
Of course credits goes to our amazing coaches who gave us all the positive vibes we needed! 🙂
Just take a look at what's included in our Drop a Jeans Size in 21 Days program:
Friday 30 June: Fitness Assessment & Nutrition Workshop

Fitness Assessment
Including your body composition, measurements & "Before" photos (Photo is mandatory). ($30 Value)

08:00 pm: Nutrition Workshop
Including 21 Days of Fat Burning Guidelines & Recipes designed by our Nutrition Consultant and Eat Clean Specialist, Remy Samaha to ensure that you reach your goals as quickly as possible. ($150 Value)

Monday 03 July: Fat Burning Program

For 3 weeks: Monday, Wednesday & Friday at 8:00 pm
Fat Burning Workouts designed by our Metabolic Training Experts, Fares Saad & Eliane Bou Assy.
You can train with our certified fitness coaches for 3 days per week! ($250 Value).
Training starts Monday, 03 July and goes throughout Friday, 21 July

Metabolic Core Training Workout

At-home Training Program to give you that "extra edge."
This workout should be done every day through the whole program. ($20 Value)

Private VIP Facebook Group

To keep you committed to your workouts & healthy eating during our 21 Days Challenge.
You will have to post daily your meals and workouts done outside the gym during all this time. ($50 Value)
…You get all this for ONLY $250! (Original Price: $500)
"Why would we give so much away at such a low price?"
That's a fair question, and we'll be 100% transparent with you on our answer…
We're so confident that you'll love the results you achieve and the experience you have
that you'll want to stay on with us as regular members of the Healthy Lifestyle family.
Click the REGISTER NOW button below to Join
SPACE IS EXTREMELY LIMITED – WE'RE ONLY TAKING 7 PEOPLE FOR THIS CHALLENGE
OR CALL US ON 76.150081