Healthy Lifestyle is Hiring!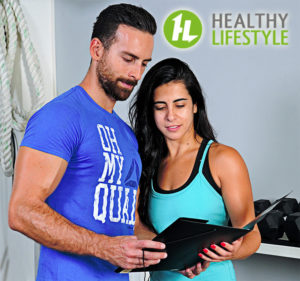 Healthy Lifestyle is looking for a very unique person. Is it you?
We've had tremendous growth and it's time to bring on another team member.
We're not your typical gym, and we're not looking for your typical person.
We're looking to add to our amazing coaching team, and we're not just going to take a "trainer."
We exist for one reason; to change lives.
Knowing anatomy and exercises is cool, and part of the job, but we're really looking for someone who has a strong passion to change people's lives.
We can't fix a lousy personality-so that's number one for us.
You'll be leading training sessions that range from 2-7 people.
It's important you have a good exercise science base, but we can teach you everything that you need to know in that department.
What we're really looking for is someone who possesses the following characteristics:
Has integrity in everything they do
Pays close attention to detail
Always humble
Self-motivated
Knows how to have some fun
Takes initiative
Great with people
Is VERY comfortable in large groups
Wants to help continue to grow our business
Wants to leave a legacy and change people's lives.
WARNING:
Working in an entrepreneurial company is quite different than working for a "regular company." We're looking for someone who has a strong desire to constantly get better, is creative, and can be flexible with demands.
For experience, we're looking for someone that has strong customer service skills, has had "people" jobs before, and experience specifically in the fitness industry would be a plus.
We're hiring a coach…. Not a trainer.
Anyone can count reps and demonstrate exercises.
If you're looking to make an impact, inspire people, and change some lives then this may be the right fit for you.
This is a coaching position, it's hard work, early mornings, late nights, heavy mental and physical lifting, and not for everyone.
If you're interested, please fill out the form below to be considered for an interview.
Ready to join our TEAM? Apply Here:
Preference for coaches living in Metn Area