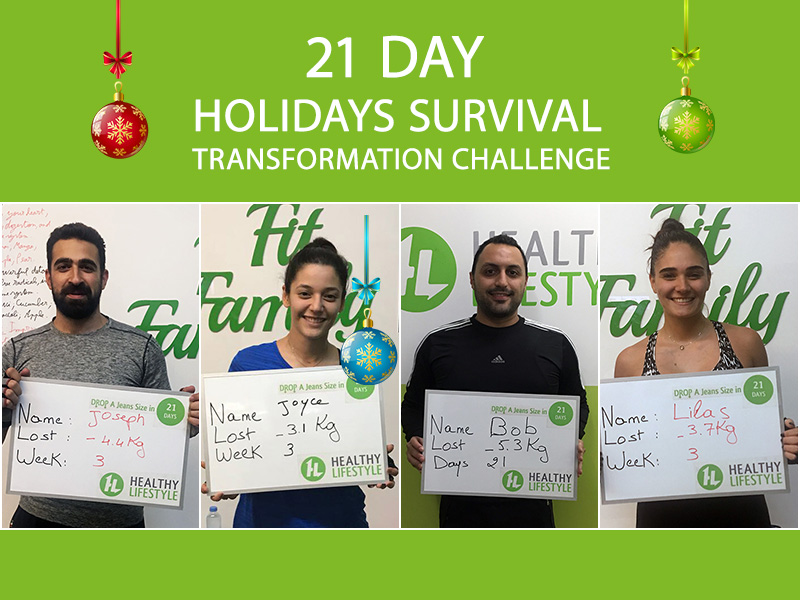 21 Day Holidays Survival Transformation Challenge
As you know, we've got another "21 Day Transformation Challenge" coming up at Healthy Lifestyle.
However, I'm extra excited about our next Transformation Challenge because of the timing…
While many people might put off getting in shape until the New Year, our next 21 Day Holidays Survival Transformation Challenge is going to be your opportunity to lose weight, get in great shape, AND ENJOY THE HOLIDAY SEASON!
Here's how we're going to make that happen for you…
Our 21 Day Transformation Challenge is famous for producing amazing results – we have a huge library of Success Stories (and pictures), and our Facebook page is full of 5-star reviews from people who we've been blessed to help.
| | |
| --- | --- |
| Christelle | Mouchegh |
| Nadine | Joyce |
We have a proven formula the effective training program, a totally realistic nutrition, and an amazing support group.
NOW IT IS YOUR TURN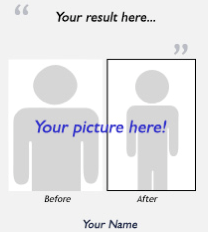 Just take a look at what's included in our Transformation Challenge:
Friday 24 November: Fitness Assessment & Nutrition Workshop

Fitness Assessment
Including your body composition, measurements & "Before" photos (Photo is mandatory).

08:00 pm: Nutrition Workshop
Including 21 Days of Fat Burning Guidelines & Recipes designed by our Nutrition Consultant and Eat Clean Specialist, Remy Samaha to ensure that you reach your goals as quickly as possible.

Monday 27 November: Fat Burning Program

For 3 weeks: Monday, Wednesday & Friday at 8:00 pm
Fat Burning Workouts designed by our Metabolic Training Experts, Fares Saad & Eliane Bou Assy.
You can train with our certified fitness coaches for 3 days per week! .
Training starts Monday, 27 November October and goes throughout Friday, 15 December (Right before the Holidays rush & traffic).

Metabolic Core Training Workout

At-home Training Program to give you that "extra edge."
This workout should be done every day through the whole program.

Private VIP Facebook Group

To keep you committed to your workouts & healthy eating during our 21 Days Transformation Challenge.
You will have to post daily your meals and workouts done outside the gym during all this time.
You get all this for ONLY $250!
Click the REGISTER NOW button below to Join
SPACE IS EXTREMELY LIMITED – WE'RE ONLY TAKING 7 PEOPLE FOR THIS CHALLENGE
OR CALL US ON 76.150081