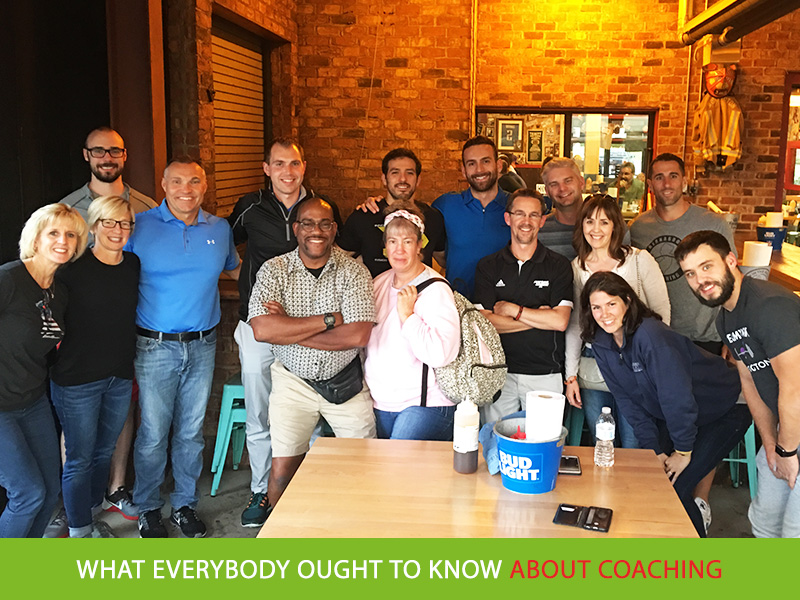 I Believe In The Power of Coaches
As a fitness coach who loves his job and believe in the power of coaches in helping people go from where they are to where they want to be, I know that in order to succeed in life a coach will make your path clearer and help you reach your goals faster.
Coach Pat & Justin have been helping me building my ideal business for a while through their online coaching programs but it was about time i meet them in person, work deeply on improving my business development plans and raise the fitness standards in Lebanon.
The three days I spent with them were gold.
I am gonna share with you the main takeaways I brought home:
1- Good Coaching Isn't Common.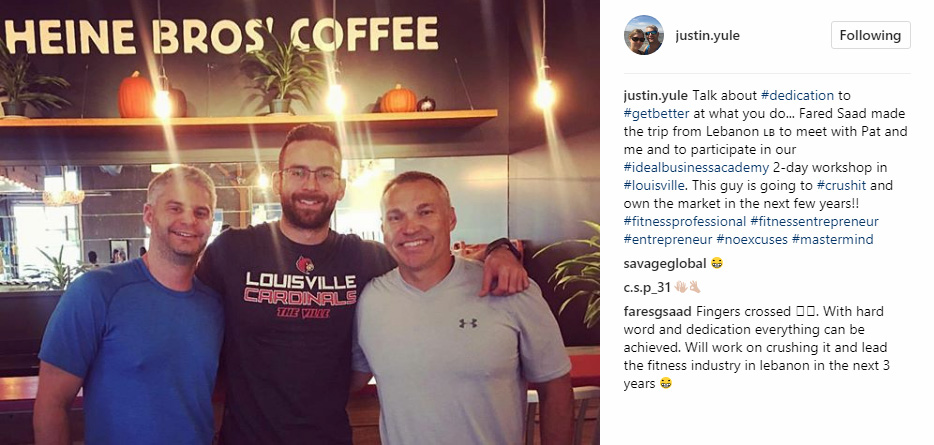 Most fitness professionals don't know how to coach.
Coaching is all about having someone believe in you and encourage you.
That's how we treat every member at Healthy Lifestyle and that's how Pat & Justin treated me. They were really impressed by my dedication & the long distance I made to join their program and they believed that in three years Healthy Lifestyle will crash the market and become the #1 personal training gym helping busy people get fit and lose fat.
2- Plan & Take Action.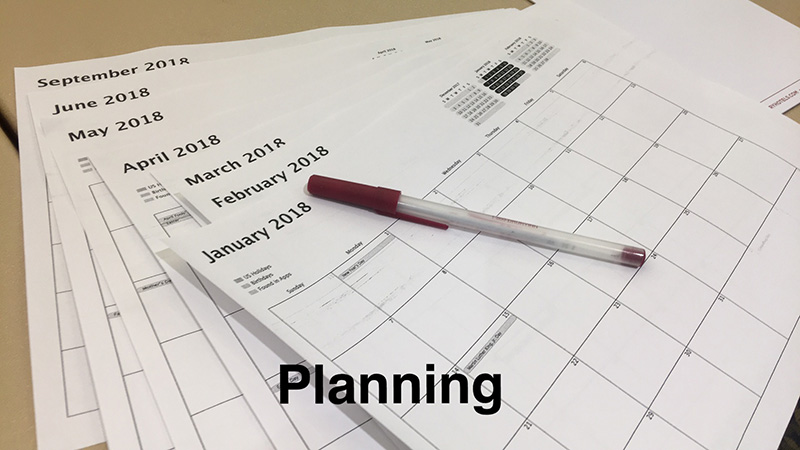 During our workshop we created our 2018 marketing plan.
But we all know that a plan without action is just a dream.
This is why we had to choose our top business priority for the next 100 days, then break it down to 30 days, to weekly actions, to the next 72 and 24 hours actions.
Sometimes we tend to select simple plans to make our actions easier, but this time it wasn't the case.
While one of my plans was to do FB Live videos once a week, Pat asked me to make it three, which is really daunting for someone like me who don't like being in front of a camera.
Did I accept the challenge? Of course I did! All my colleagues were encouraging me, how can I say no.
3- Create Your Own Ideal Morning.
It is true that we all get the same 24 hours per day.
While each of us has a different schedule, a house wife might be busy at noon preparing lunch for kids coming after school, a business man might busy all night finalizing a job offer, we all can control our time in the morning by waking up earlier.
This is the only moment when we get to be alone and be the most productive.
Who doesn't love the feeling of accomplishment & success?
If you want to feel successful every day, decide what the key points that absolutely have to get done for today and make sure you finalize all of it before noon.
Whenever it is done, you will feel accomplished no matter what happens later during the day.
Here is a sample of my ideal morning:
Wake up 30 mins earlier with No Snooze.
Meditation or prayer for 10 mins.
Breakfast including my unconditional love for peanut butter.
Playing with my baby boy Alex.
Drinking my coffee.
Sending a newsletter or publish posts on social media-
Coaching members & coaches at Healthy Lifestyle.
Workout.
I really encourage each of you to create your ideal morning.
And please no matter what, don't open your social media channels first thing upon waking up. Most of the time it will waste your time and drag you down.
4- Coaching Is About Building a Community.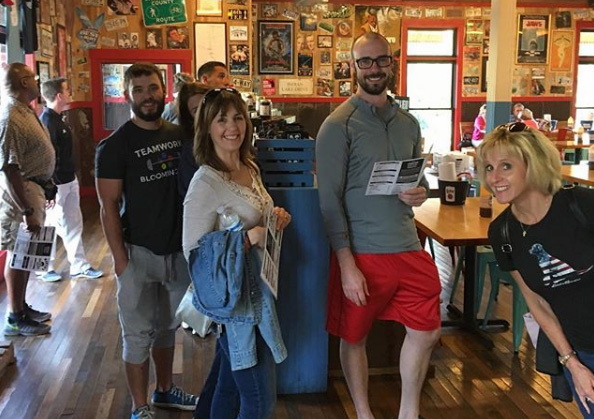 This is one the main reason Healthy Lifestyle stands out among the competition.
We value our members, believe in them, care about them, their families, their special events, their jobs, set their heights on new horizons and provide continuous motivation and inspiration.
Now that our baby Alex is getting bigger and my wife Eliane is back to gym, we all put more emphasis on building stronger connections with our community.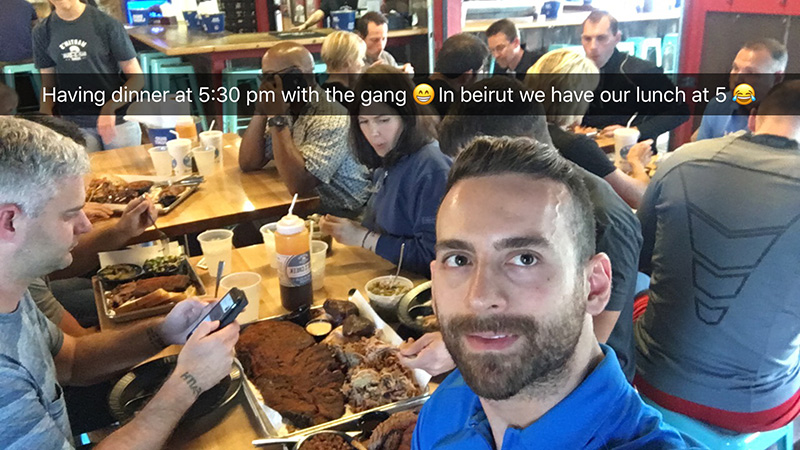 And this is exactly how I felt with coaches Pat & Justin. They have created a lovely community that gathers top fitness professionals from the states. The workshop wasn't just about spreadsheets and workout cards. It was about connecting with likeminded successful people, having lunch & dinner together, becoming friends and sharing our experiences.
Time to Take Action
Now that I am back home, it is time to take action and start implementing the plan.
I will be ready to meet you in person and provide all the tools you need to create your own physical and mental transformation.
SO NOW IT IS YOUR TIME TO TAKE ACTION!
Click here to schedule your free one to one free fitness consultation. We'll have a cup of coffee and discuss all your goals in details.
Together for a Healthy Lifestyle,
Coach Fares.