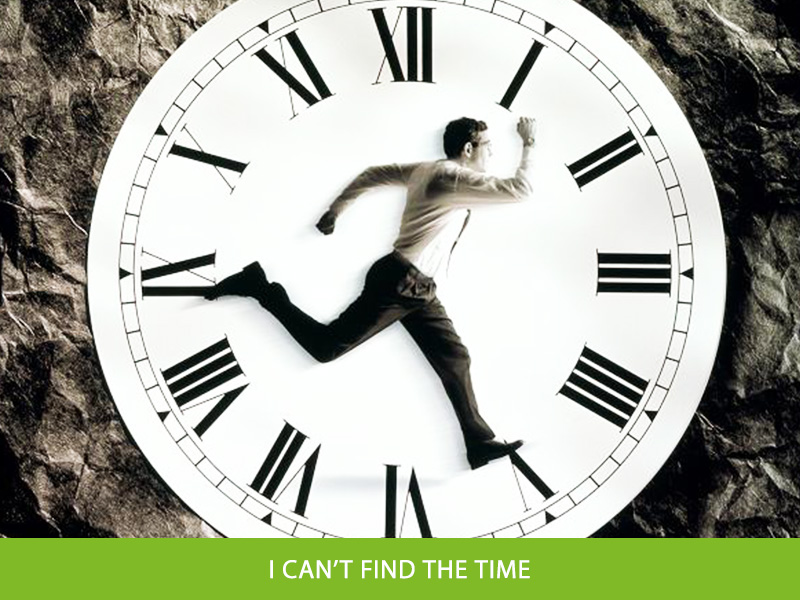 I live a reasonably busy life and I have plenty of things to keep me occupied.
I am a husband and a father. My family is my top priority.
I operate Healthy Lifestyle daily from 8 am till 9 pm while working On the business (preparing articles like this one and working on business development and marketing) and In the business (preparing fitness programs for more than 90 members and following up with them).
I know that I am not alone in living a full and busy life.
In the midst of all of this, there are other things that I know that I should do, but I often just can't find the time.
I should exercise more.
I should read more.
I should catch up with old friends more.
I should network more.
I should pray more.
If you live a busy life, you probably feel the same way.
You see people who seem to live the ideal life and wonder where they find the time.
This is what I've learned.
No-one ever finds the time to do these things, they make the time.
They block it out on their schedules.
They get up extra early in the morning.
They are disciplined and focused.
They create consistent habits that they refuse to break.
So, if there are things that you want to do with your life, stop trying to find the time and start making it!
If you have been trying to find the time to take your health back, make the time.
We have to give up what we want in the moment for what we really want in the future.
Come learn how to combat fat in our 21 Day Fat Loss Challenge.
I promise it won't take up much of your time.
Together for a Healthy Lifestyle,
Coach Fares.