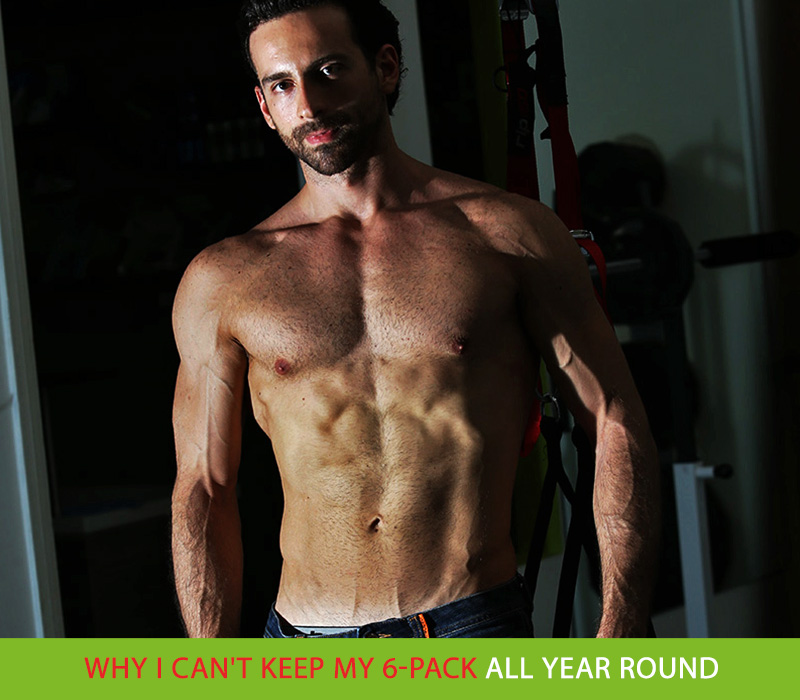 My dream of having a 6-pack
Building a 6-pack was my dream since I first started working out in 2004.
Still remember the first time I was able to get rid of the last layers of fat and reveal my abs. It was back in summer of 2013.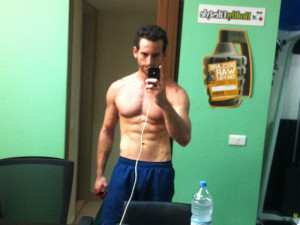 For someone like me – and the majority of us – who tends to convert the extra calories from carbs easily to fat, shredding my abs was a mission impossible. It was like every guy with a 6-pack is either genetically lucky or on steroids!
Until I dug deeply into the science behind the stubborn body fat burning and applied the rules on myself.
Voila, I am proud to say that I proved to myself & others that the 6-pack can be built naturally.
But Why I can't Keep My 6-pack All Year Long?
Physiological Side:
Every summer since 2013 I break a new personal record by hitting a lower body fat percentage than before. During this phase [April – August] I follow a strict cabs-cycling diet where I cut carbs for period of time & eat below my caloric maintenance.
The Results:
I drop around 7% body fat (6Kgs) and lose a bit of muscles.
There is no escape from losing lean muscle mass when trying to reach low body fat percentages. The challenge is to keep the ratio of dropping body fat much higher than dropping lean body mass.
During winter my main goals convert to building strength & bolder muscles.
If I try to keep my body fat low and while making lean gains simultaneously, my progress become a lot slower and my strength won't increase as much.
That's I run a bulk phase(higher calories from healthy food) to feel the quick progress in my strength, and therefore gain more mass.
Psychological Side
People usually focus too much on the physiological part and forget about the psychological part responsible of their long-term success.
It is true that during my bulking period I am gaining a bit of body fat and my 6-pack are getting faded.
This is life… You can't have both (Fat loss / Muscle Gain) at the same time!
However I'm happy with a little excess of fluff and after focusing for a long period of time on my calories – counting the grams of carbs/proteins/fat and avoiding most of the food I love – It is time to ease off the pedal a little and get back to a "normal" life.
This enables me the mental rest I need before starting a new cutting cycle.
Now I can eat & enjoy "yakhneh", "kebbeh", "mloukhiyyeh", pasta, pizza… (you name it) when prepared in a healthy way at home.
Talk Soon,
Coach Fares.
If you like this article, PLEASE share it with your friends by clicking one of the icons below: